Create raving fans and repeat attendees hosting interactive, immersive events.
Whether you're just beginning to plan your event or you've hosted an event before and are looking for a better way, ASAP Solutions Pro is here to guide you. There are a lot of moving parts to an event.  Regardless of whether the event is a small private birthday party, a local town fair or an online corporate workshop there's guests, team, vendors, venues and more to coordinate at any given time.  If you're doing a one-off event or just a few events a year it can become time consuming, expensive and overwhelming quickly. 
At ASAP Solutions Pro we enhance your event more than most with our experience and outside-the-box thinking.  Our skillset derived from 20 plus years in various industries including entertainment, trucking logistics, print/digital advertising, food service, human resources, family services, promotional products and real estate, among others, has added to an already overflowing toolbox.  Just listing your event on our calendar amplifies most events to 3-5 times the number of attendees.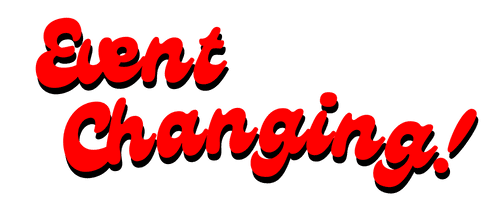 We utilize tools in the live and online event space, print and digital marketing, promotional products, mindset, fundraising, trade shows, speaker/talent booking and more to provide you an outstanding event and not an outstanding bill.

We evaluate every event from all angles to get you the most juice for your squeeze and create happy, raving fans that return to your events over and over. 
Safety Inspections Passed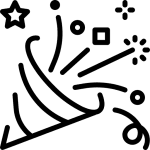 DESIGNED FOR IMPACT
Events are big investments. They take time and money to plan. The days of only making a big splash on the DAY OF the event are over. Stop thinking of events as one-off activities. Instead of cramming everything into one Main Event, ASAP Solutions Pro designs and builds omni-channel experiences that promote conversation and engagement to generate an impact before, during and after your event.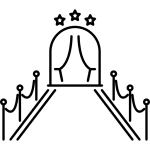 ONE OF A KIND EVENTS
The number of events people attend each year continues to rise, so making a lasting impression is becoming increasingly challenging. This moment is yours. We help you make every moment matter by providing interactive, immersive event experiences that you will remember for years to come.
BEST RATES GUARANTEED
Event costs can range from hundreds of dollars to hundreds of thousands of dollars. At ASAP Solutions Pro we don't believe budget should be a barrier to the event of your dreams. Instead we have created pricing structures that allow you to prioritize your wish list. At ASAP Solutions Pro we are committed to creating a caviar experience on a grilled cheese budget.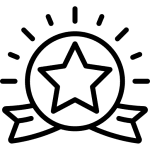 EXPERT PRODUCTION
The one thing we KNOW is that no plan survives contact. ASAP Solutions Pro utilizes their experience in all aspects of life & business to turn what others see as mistakes, limitations, and oops into opportunities.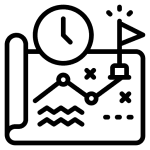 NO-FUSS PLANNING
An interactive Event Dashboard, gives you 24/7 Access to your event plan and status on your team and timeline in real-time, in the palm of your hand. Never lose sleep again wondering if details have been handled.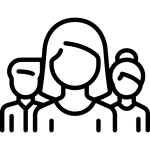 TEAMS OF ALL TYPES & SIZES
Whatever your vision may be, whether it involves coordinating your family or bringing together paid/volunteer teams across the world, we have the secret sauce to make your dream come true.
An event is not something to simply get through— it should be an experience you actually enjoy.  We start with your ideas & dreams and create a take-your-breath-away magical event you'll love.
Whether you're envisioning something timeless and sophisticated or spirited simplicity, we bring a sense of ease and approachability to planning the event of your dreams.  From creative direction, and troubleshooting to budget balancing and managing the minutia we bring clients a well-designed and thoughtfully organized, highly personal event experience designed to allow you to experience- rather than rush through it.
A producer enhances the event experience for you, your attendees, your sponsors and your presenters by managing all aspects of the event.
On the day of your event, you should be fully present and engaging with your guests, not worrying about the details. We enhance your event more than most utilizing our 25+ years experience and outside the box thinking to evaluate your event from all angles and get you the most juice for your squeeze.
We work behind the scenes to ensure flawless execution and act as your advocate with everyone from vendors to guests, freeing you up to connect – uninterrupted. We oversee everything from managing your event flow to discreetly solving any on-site issues that arise. All this, while offering a constant source of calm so you can truly enjoy being the guest of honor.  It's like having a fairy godmother in your back pocket.
We learned it so you don't have to!
There's a lot of moving parts to an event but we simplified it and handle the details for you.